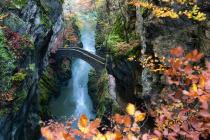 Technical | Fitness level

Family friendly | Moderatly difficult

Technical | Fitness level
Wide or narrow, bubbling or calm: meet the Areuse.
This captivating route follows the course of the river Areuse – tranquil one moment, tempestuous the next. Stone bridges, catwalks, stairways, narrow passages through the cliffs and awesome rock walls punctuate this revitalising hike through the gorges.
From Neuchâtel, you can take the train to Noiraigue or Champ-du-Moulin, then return by tram from Boudry
Caution: in wet weather, the Areuse Gorges can become very slippery
Not recommended for pushchairs
In the middle of the walk, enjoy the regional specialities of the restaurant de La Truite in Champ-du-Moulin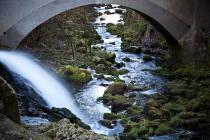 Areuse Gorges. © Guillaume Perret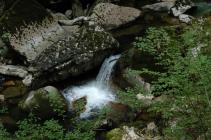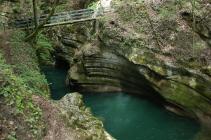 Museum, embassy of Neuchâtel vineyards and wine store in the superb Château de Boudry.