Featured
Jura & Three-Lakes with Mike Horn
Waking up paddleboarding, climbing the Creux du Van to admire the breathtaking panorama and discovering the culinary specialties of the region, follow Mike Horn!

Mike Horn on Lake Neuchâtel. © Mike Horn Sàrl
The famous adventurer Mike Horn invites you to discover the Jura & Three-Lakes region!What are his favourites?
Waking up softly with a stand up paddle boarding session on Lake Neuchâtel, near the
Pointe du Grain
. Hiking along the water's edge, in the
Gorges de l'Areuse
, starting from Boudry. And then, climbing to the spectacular
Creux du Van
!
But an adventure in the Jura & Three-Lakes region always goes hand in hand with
gourmet moments
, even for the greatest explorers! So, after tasting an absinthe by way of aperitif, Mike Horn invites his family to a torrée (a Neuchâtel tradition consisting of cooking sausages under the embers) at the
Rochers de Tablettes
.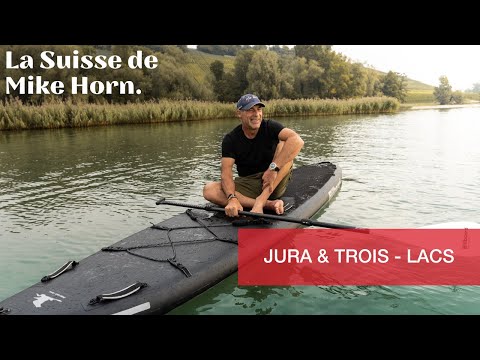 The Jura & Three-Lakes region with Mike Horn
In the footsteps of Mike Horn...