What a strange summer! Even though the situation is frustrating with our original plans for the summer now in ruins, why not explore Lake Biel and its surroundings?

Blue water, green vineyards and golden sunshine. Exhilarating walks and relaxed evenings by the fireside. St. Peter's Island becomes a treasure island, amazing and enchanting.

Get the idea? Take a few moments to look at the short videos and our suggestions below. You've just found your next destination! Close, natural and welcoming.

Stroll along the hillsides of the Biel vineyards.

The view below is like a picture postcard.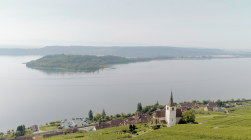 A lavish lunch or dinner on one of the region's finest terraces – with a bird's eye view of St. Peter's Island.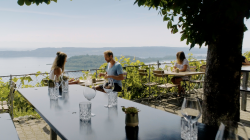 Cruise around Lake Biel and see the countryside from a different angle.

Feel the wind and the sun on your face, enjoy the moment of peace … and go ashore on St. Peter's Island.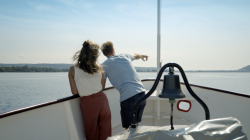 Our suggestions for exploring the region (1/2)
There's nothing like diving into the water and a siesta in the sun to make you feel you are on holiday!

Doing nothing, but doing it well. That's also called "la dolce vita" here.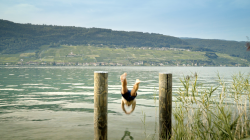 … with your eyes open!

St. Peter's Island is like an enchanted idyll in the middle of Lake Biel. Submit to the magic of the island.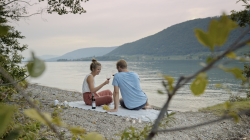 Finish your day with an overnight stay in the island's only hotel and wake up in a haven of peace.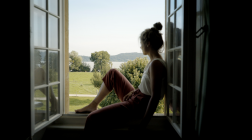 Our suggestions for exploring the region (2/2)
Hotels, B&Bs, holiday apartments in the region.