The oldtwon Murten is situated on a hill at the Murtenlake.

Murten from the sky – Castle Side. © Fribourg Region
Its tranquil atmosphere and mild climate lends this historic medieval town in the heart of Switzerland a mediterranean feeling. whether you stop off in one of the cafés or stroll along the lake, Murten will not leave you jaded.
Of the 8,218 inhabitants, most speak German (83%) and a minority French (15%). Bilingualism is deeply rooted in the region.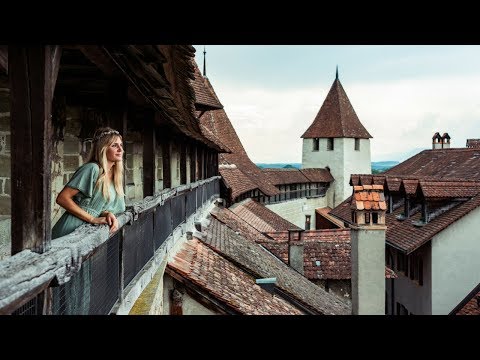 Murten - Once upon a time