Camp Sites
Camping - Centre de vacances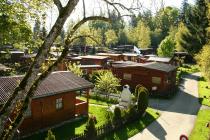 Appartement centre de vacances La Cibourg. © Jura bernois Tourisme
The La Cibourg Holiday Centre stands in the heart of the countryside, at 1050 metres of altitude. Watch the sunset from the terrace of its rustic-style restaurant which seats 50. It also has a well-stocked convenience store. The adjoining chalet offers comfortable, charming accommodation in apartments, studio flats and dormitories. Besides a period-furnished room and a gypsy caravan, the centre also offers plenty of space for mobile homes, caravans and tents.
Prices:
Adults - CHF 6.
Children 6-16 years - CHF 4.
Dog - CHF 2.
Tent - CHF 10.
Small tent - CHF 8.
Caravan - CHF 10.
Camper van - CHF 12.
Car - CHF 3.
Motorbike - CHF 3.
Stream - CHF 3.
Tourist tax - CHF 1.80
PLEASE NOTE: Online booking not possible. Please contact the owner directly. Availability on request.
Accessibility

Wheelchair accessible
Family-friendly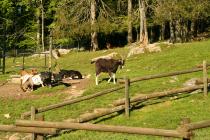 Appartement centre de vacances La Cibourg. © Jura bernois Tourisme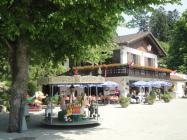 Appartement centre de vacances La Cibourg. © Jura bernois Tourisme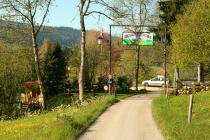 Appartement centre de vacances La Cibourg. © Jura bernois Tourisme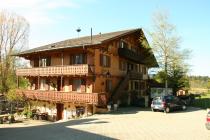 Appartement centre de vacances La Cibourg. © Jura bernois Tourisme