Camp Sites
Camping de Belfond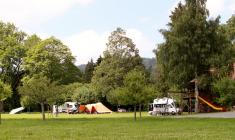 Camping de Belfond, Tavannes. © Jura bernois Tourisme
Campsite located in the countryside, on a sunny plateau at an altitude of 830 meters, close to the Franches-Montagnes district. Peaceful, near the farm. Perfect for walking, mountain biking, for climb and to relax. Open from June to September. At least 20 pitches (tents, caravans, camper vans) are available. Also suitable for groups. Shelter available. A chalet sleeping 6 can also be reserved.
Prices:
Adults - CHF 8.
Children 6-16 years - CHF 4.
Tent - CHF 8.
Small tent - CHF 5.
Caravan - CHF 8.
Camper van - CHF 8.
Stream - CHF 3.
PLEASE NOTE: Online booking not possible. Please contact the owner directly. Availability on request.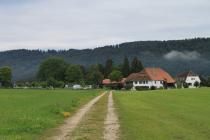 Camping de Belfond, Tavannes. © Jura bernois Tourisme