★★⁺ Bed & Breakfast
Chez Clemens Ruben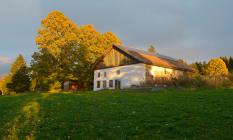 Chez Clemens Ruben, Mont-Soleil. © Jura bernois Tourisme
Extraordinary bed & breakfast with private bathroom, a table with 2 chairs and 2 armchairs, in a stylish renovated farmhouse, built in 1800, at an altitude of 1166m, calm environment. The living room is shared with the owner, a Bernese artist. Discover the artist's workshop and his art exposition. A unique opportunity to get an insight into daily life of a local artist!
One night: Single person CHF 110.-, two persons CHF 160.-
Two nights, per night: Single person CHF 95.-, two persons CHF 145.-
More than two nights: Single person CHF 80.-, two persons CHF 130.-
Included: Breakfast, linen, towels, cleaning, taxes.
Cash only. Maximum two guests.
Reservations only by phone or email please. Cell: +41 (0) 79 635 04 09, home: +41 (0) 32 940 13 07, [info@clemens-ruben.ch](mailto:clemens.ruben@clemens.ruben.ch).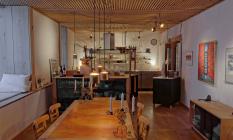 Chez Clemens Ruben, Mont-Soleil. © Jura bernois Tourisme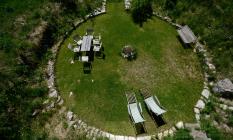 Chez Clemens Ruben, Mont-Soleil. © Jura bernois Tourisme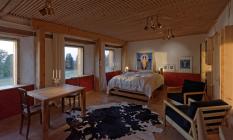 Chez Clemens Ruben, Mont-Soleil. © Jura bernois Tourisme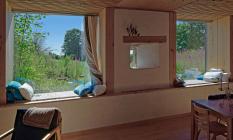 Chez Clemens Ruben, Mont-Soleil. © Jura bernois Tourisme