Hotels
Auberge Mont Soleil - Chez L'Assesseur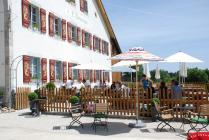 Auberge Mont-Soleil Chez L'Assesseur. © Jura bernois Tourisme
Country inn with terrace offering a splendid view of the Chasseral massif. Restaurant with mountain and regional specialities. Charming hotel rooms. 7 horseboxes without food CHF 30.- per night. 8 beds in dormitory.
11 rooms, 32 beds.
Minimum stay of 2 nights is needed during holiday weekends. For stay during New year, reservation required for festive menu.
PLEASE NOTE: Online booking not possible. Please contact the hotel directly. Availability on request.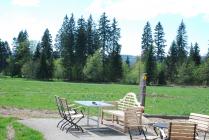 Auberge Mont-Soleil Chez L'Assesseur. © Jura bernois Tourisme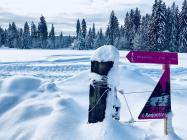 Auberge Mont-Soleil Chez L'Assesseur. © Auberge Mont-Soleil Chez L'Assesseur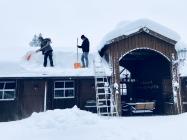 Auberge Mont-Soleil Chez L'Assesseur. © Auberge Mont-Soleil Chez L'Assesseur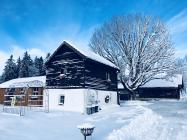 Auberge Mont-Soleil Chez L'Assesseur. © Auberge Mont-Soleil Chez L'Assesseur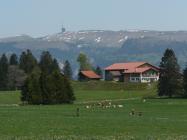 Auberge Mont-Soleil Chez L'Assesseur. © Jura bernois Tourisme