Hotel
Hôtel-restaurant de la Clef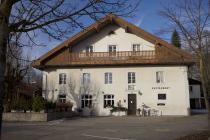 Hotel-restaurant de la Clef. © Jura bernois Tourisme
The Albanese family looks forward to welcoming you to the hotel-restaurant La Clef. The hotel-restaurant La Clef, constructed in 1781 in the centre of the village of Reussilles, is ideally located at the gateway to the Franches-Montagnes plateau. The hotel has seven rooms with en-suite bathrooms and wi-fi.
7 rooms - 12 beds.
PLEASE NOTE: Online booking not possible. Please contact the owner directly. Availability on request.
Price: CHF 70.- 1 person / CHF 110.- 2 people.
Accessibility

Family-friendly
Pets allowed

Activities

Fitness
Outdoor pool
Ski slope
Restaurant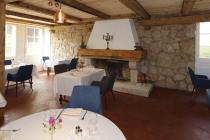 Hotel-restaurant de la Clef. © Jura bernois Tourisme