Hotels
Hôtel Restaurant Jean-Jacques Rousseau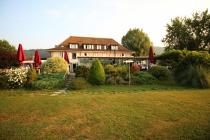 Hotel Jean-Jacques Rousseau, La Neuveville. © Jura bernois Tourisme
Vacation – Banquets – Seminars in a unique environment:
Our hotel rooms (all of them non-smoker) dispose of a stunning view of the lake. All rooms are designed in a mediterranean style, are modern furnitured and have a bath or a shower, TV/Radio and a Telefone. Get pampered on our panorama terraces or in the conservatory (with fireplace during winter). Enjoy our cuisine with regional products. Our hotel is easy accessible and has plenty of parking lots. As if created by Rousseau himself the hotel is a natural oasis with various possibilities for excursions, a romantic garden and a peacefull ambience with view over the castle of Erlach and the Alps.
24 rooms, 48 beds.
The hotel Jean-Jacques Rousseau is situated in La Neuveville between Neuchâtel and Bienne right on the shore of Lake Bienne across from St. Peter's island. Easy access by train (2 min. from the train station) or car. Large parking area.
Accessibility

Wheelchair accessible
Lift
Family-friendly
Pets allowed

Services

Garden
Balcony/terrace
Safe available
Conference room
Terrace
Wifi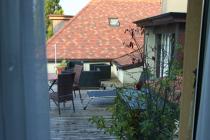 Hotel Jean-Jacques Rousseau, La Neuveville. © Jura bernois Tourisme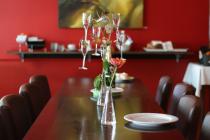 Hotel Jean-Jacques Rousseau, La Neuveville. © Jura bernois Tourisme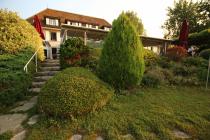 Hotel Jean-Jacques Rousseau, La Neuveville. © Jura bernois Tourisme