Train Hold-Up. © Markus Bühler-Rasom
Go on a ride with Gaby, who sometimes plans attacks on the Jurassic railroads or on some horse wagons...The Rais family offers a number of equestrian activities, including accompanied horseback rides for all levels, outings on a horse-drawn wagon as well as fondue on a carriage and horse sleigh rides. Special wagon for wheel chairs.
10 horses
4 horse wagon
3 sled ride
3 horse wagon to eat a fondue
Accommodation on site "A la ferme de Gaby"
Prices for groups

Fondue on a horse wagon (1 hrs 30 min.) max. 30 pers. (price per wagon), from

Prices per person

Rental of a horse stall for one day
Accessibility

Free parking
Booking required
Accessible for caravans
Wheelchair accessible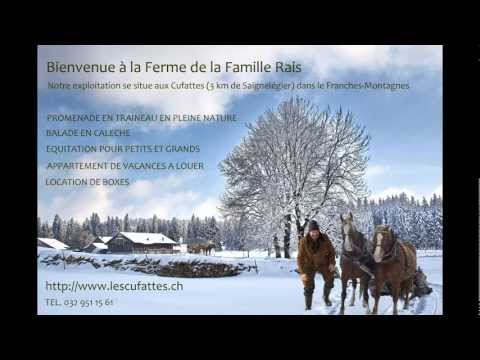 Gaby Rais. © Spaderna Robert

Gaby Rais. © Anthony Brown