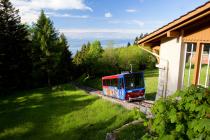 Technical | Fitness level

Technical | Fitness level
A walk through mountain pastures from the magnificent viewpoint at Chaumont to Enges.
From atop Mount Chaumont (accessible by funicular from Neuchâtel), you'll be left breathless by the views of the Three Lakes Region and the Alps. Feast your eyes on this spectacle before setting out on a gentle walk through flower-filled woodlands and meadows until you reach Cressier village.
- In good weather, don't hesitate to climb to the top of the panoramic tower at Chaumont. From there, you can see the lakes Murten, Biel and Neuchâtel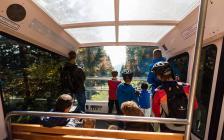 Chaumont. © Guillaume Perret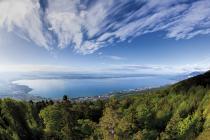 Chaumont. © Vincent Bourrut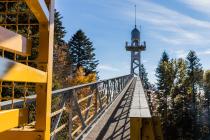 Chaumont. © Guillaume Perret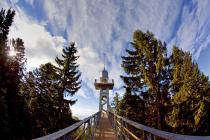 Chaumont. © Vincent Bourrut