Event − Festivity, Festival
10 years UNESCO
From to
Celebrations will mark the 10th anniversary of registration as a UNESCO World Heritage Site.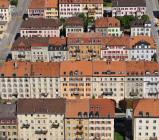 Town planning, UNESCO La Chaux-de-Fonds. © Aline Henchoz
Place

La Chaux-de-Fonds / Le Locle

Ort
A magnificent festive programme will celebrate ten years of this prestigious accolade. Events will reach a climax around 27 June with the premiere of a choreographic and musical performance orchestrated by François Cattin, featuring 3000 young people and musicians from the region.
From 27 Jun 2019 to 30 Jun 2019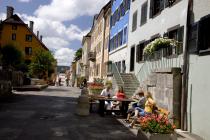 Le Locle. © Tourisme neuchâtelois