Event − Festivity, Festival
Jura Rando Festival
3nd Hiking Festival in St-Ursanne.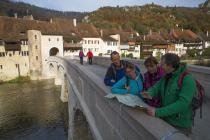 Jura Rando Festival. © Christof Sonderegger
In the month of June, some 10 guided hiking tours of between 2.5 and 6.5 hours are organized every day in the region of St-Ursanne and Clos du Doubs, focusing on different topics. A real treat for all hiking enthusiasts !
Duration and levels of difficulty for all tastes.
Numerous activities take place during the whole weekend.
Book your room online or per phone : +41 32 432 41 90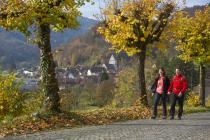 Jura Rando Festival. © Christof Sonderegger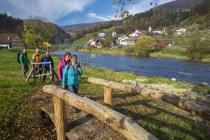 Jura Rando Festival. © Christof Sonderegger