Event − Festivity, Festival
VIBEZ
Get up. Feel up. Live up.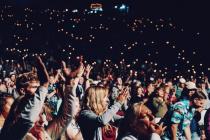 Innovative, exceptional, crazy, VIBEZ. But, what is VIBEZ anyway? VIBEZ is when magic and technology meet up and a brand new open-air event is created. Insane EDM beats and smooth urban hip-hop tracks can be heard at the Tissot Arena in Biel from 6 to 8 June 2019.

A VIBEZ ticket offers more than just admission to the venue. It is also a direct link to the event organiser and provides all information first-hand before and during the open-air show. Plus, the ticket acts as your wallet to pay or place an order at any time, quickly and efficiently.