Wines
The Lake Biel winegrowing area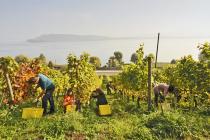 grape gathering, lake Biel. © Tourismus Biel Seeland | Stefan Weber
The families of winegrowers produce classic wines and local specialties with passion.
There are a plenty of surprising discoveries to make along the shores of Lake Biel, and the variety of wines cultivated on the steep sunny slopes of the Jura is fascinating. The Vine Path takes you from village to village and from winemaker to winemaker. On the way, you will discover many wonderful wines and make new friends.
Various wine-related events are organized throughout the year.
Accessibility

Accessible by public transport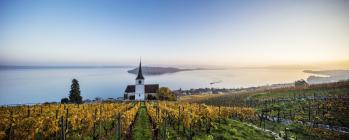 Ligerz | Gléresse. © Tourismus Biel Seeland | Stefan Weber

Vineyard. © Tourismus Biel Seeland | Stefan Weber