Wellness
SantéAjoie Kneipp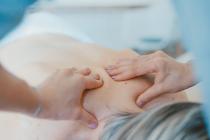 SantéAjoie. © Toa Heftiba
DoYana is a qualified bilingual naturopath (French and Swiss German). She offers health-promoting open-air activities to families and groups in a beautiful park in the center of Porrentruy. Different relaxing massages, beneficial to body and mind, can also be booked in her practice.
DoYana offers several types of activity:

- "In great shape with Kneipp": Kneipp is a health-promoting method for both young and old and helps to get oneself into shape.

- "A samurai's shiatsu ": Kooko and Hanoko, a Japanese brother-sister team, tell you about their country and show you the secret spots to be massaged to feel as strong and healthy as a samurai.

- The activities in the park are especially suited for families with children and for school classes. They are playful and great fun. They can be repeated later on at home or at the school and promote the children's health and positive development.
The activities take place during summer (spring to fall) upon reservation.  
Prices per groups on request.
Prices for groups

Prices for groups

Children (6 to 12 years old)
Accessibility

Booking required
Accessible by public transport
Suitable for families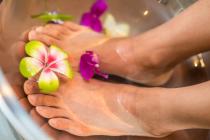 SantéAjoie. © Rune Enstad